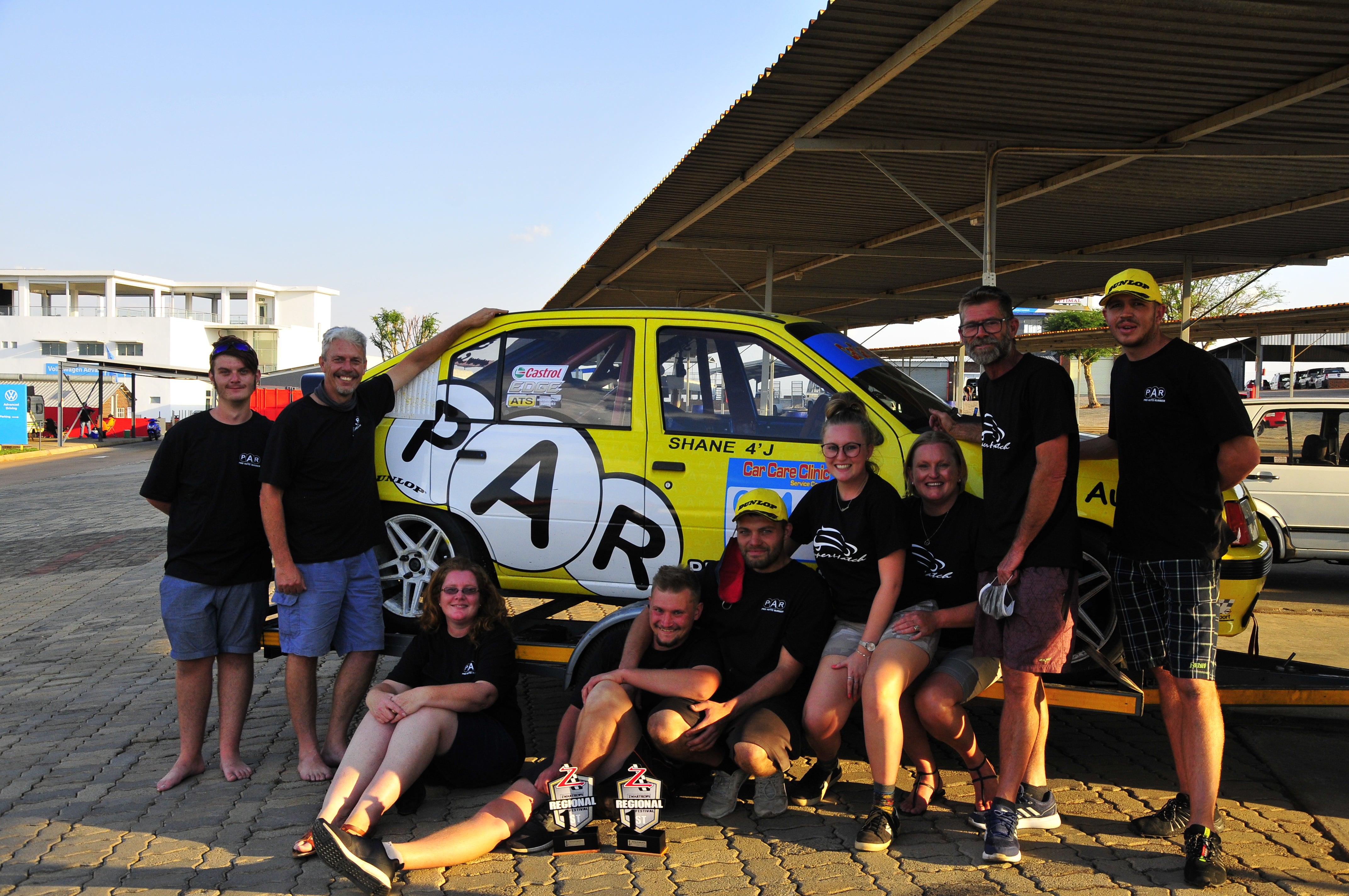 PAR RACE REPORT | EXTREME FESTIVAL @ ZWARTKOPS 13 MARCH 2021
Team PAR shows grit and determination! 
This past weekend saw the Pro Auto Rubber team out in full force for the opening round of the Superhatch series. This weekend saw an interesting challenge, where the competitors would compete in an 8-lap sprint race, followed by a 45-minute endurance race in the afternoon. The Superhatch field would be combined with the 111 Sports and Saloons, and the mix of cars was certain to make it a very interesting and demanding race.
The morning qualifying for the sprint race saw Shane putting the Kadett in pole position for class C, but Andre ran into technical difficulties when the Corsa's differential broke on the exit of the final corner. This would normally cause most teams to park the car for the rest of the day, but once again the PAR team dug deep and never gave up. Whilst the two Andre's went to the 4J's Auto workshop to collect another gearbox, Shane, Ryan and Hendrik got the broken gearbox out of the car and were ready to put the replacement in upon its arrival. They managed to get the gearbox in and the car running in less than 30 minutes, but unfortunately the program ran ahead of schedule and Andre was forced to sit the sprint race out.
Shane had a fantastic sprint race. He out-launched his fellow competitors at the start, and was soon mixing it up with some cars from the A & B classes. Shane drove flawlessly and went on to win the race by a healthy margin.
The 40-car grid for the endurance race saw Andre starting from 19th position, and Shane in 30th position. After the initial scramble in the opening laps, Andre was running 3rd in class and 12th position overall, whilst Shane was leading the class C field and running 20th overall. Andre incurred some bad luck hitting oil on two occasions which saw him drop all the way down to 24th in the overall standings, but after a determined drive he managed to fight his way back to 10th position in the overall standings, and 4th in class.
Shane showed pure class in the endurance race, running consistent lap times and making no mistakes. He worked his way through the field and managed to finish in 13th overall position, whilst also winning the Superhatch Class C class. His excellent performance was reiterated when he also won the coveted overall Index of Performance for the day. Great job, Shane!
Our next event will see us heading to Phakisa Freeway with the Toyota SR5 on the 10th April.
---
Older Post
ProAuto Rubber Race Report – 6 March 2021
Newer Post
Piston Ring Event March 21 2021